Super Puzzle Platformer DELUXE!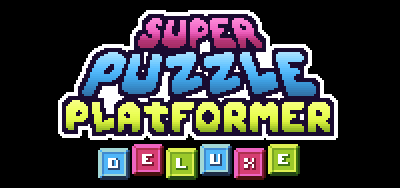 Back in June you may have played a little flash game called Super Puzzle Platformer. Now I'd like to finally announce that SPP is evolving into a whole new beast, with multiplayer, levels, new obstacles, unlockable characters, and lots of other shit.
Multiplayer

Everything is better with multiplayer, so if you have any friends or close enemies you can now show them how much better you are than them. The multiplayer is one vs one, three strikes and you're out, and person with the highest score at the end wins. Creating combos sends obstacles to the opposite player, bigger the combo - bigger the obstacle.
New Levels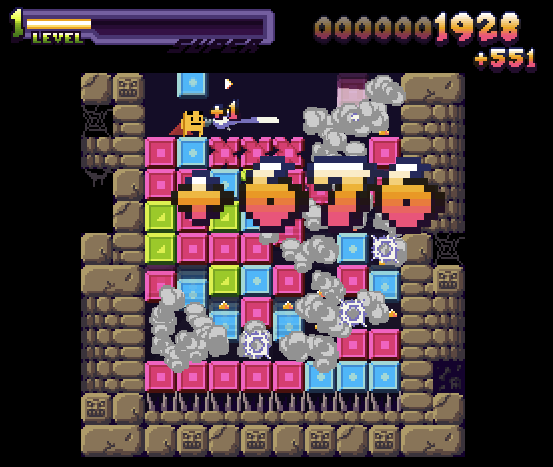 Each level has its own unique way of trying to crush you/impale you/set you on fire.
New Obstacles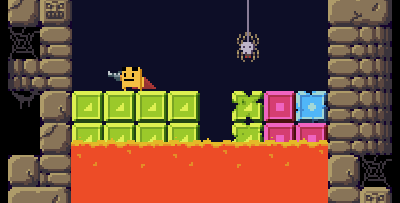 If spikes and drills weren't dangerous enough for you, now you have rising lava, giant spiders, fire balls, and other terrible things trying to stop you.
New Characters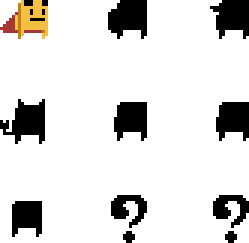 Super Puzzle Platformer Deluxe features 8 new playable characters each with their own special weapons and powers to break blocks. I'll be revealing them when I feel like it throughout the development of the game.
So, yeah
It's being developed for PC at the moment. If you have any questions about the project feel free to ask here! because there's a lot more to tell. Stay tuned for more updates.
---
---